About
Peter G. Anderson
Peter has practiced law since 1982, concentrating in the areas of Commercial Law, Civil Litigation, Family Law, and Business Transactions.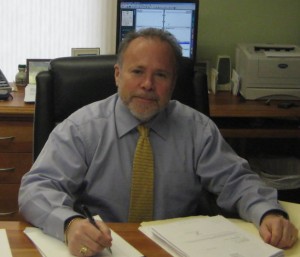 A native of New Jersey, Peter graduated from St. Francis Xavier University in Antigonish, Nova Scotia (BA 1977), and then attended Seton Hall University School of Law in New Jersey (JD 1982). While attending Seton Hall University at nights, Peter worked for a large Intellectual Property law firm in New York City managing their litigation support department. Upon graduation from law school, Peter became associated with a mid-size law firm in New Jersey from 1982 through 1986, during which time he was involved in all aspect of a diverse commercial litigation practice. Following his relocation to Vermont in 1987, Peter became associated with, and was later made a partner in a mid-size general practice law firm in Montpelier, Vermont. In 1994, he opened his private law practice in Stowe, Vermont, and with its expansion in 2014, the firm was renamed, "Anderson & Associates". In addition to being licensed to practice law in the State of Vermont, Peter continues to maintain his law license the State of New Jersey.
Since 2000, the Vermont Judiciary has regularly appointed Peter to serve as an Acting Judge and Acting Child Support Magistrate in the Vermont Trial Courts. As well, Peter has donated his time to the Vermont Courts, teaching Pro Se Litigation courses and providing information and instruction to unrepresented litigants regarding the court process and how to best represent themselves in Court.
Outside of his legal career, Peter presently serves as the Vice Chairman of the Board of Directors of Lamoille Home Health, a community agency whose mission is to support health, independence, and dignity through quality care in the home, on the belief that the highest standards of health and end-of-life care are fundamental rights. Learn more at http://www.lhha.org/.
Peter served for five years as a Director and President of Stowe Charities, Inc., a 501(c)(3) charitable organization that annually presents the "Stowe Wine & Food Classic" for the benefit of charitable healthcare at Copley Hospital. Having retired from the Board of Directors after the successful completion of the 13th Annual Stowe Wine and Food Classic, he remains involved with the event and its' organizing committee.
Peter was an active member of the Rotary Club of Stowe, Vermont, for over 17 years, serving as both a member of its governing board and as Club President for the term 2003-2004. An avid golfer, Peter was a charter member of the Country Club of Vermont, and served on the Club's Board of Directors for ten years, and was its President from 2004 to 2006.
Peter has lived in Stowe, Vermont since 1986 with his wife Genevieve. The family's German Shepherds, Abbaye and Tucker, join him regularly at the office. Golf, biking, fine dining, fine wine, and a love of cooking are passions that otherwise occupy his time.